Scute's Ocean Adventure (Scute Approved Reading)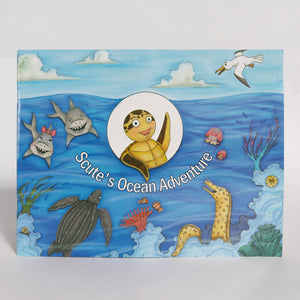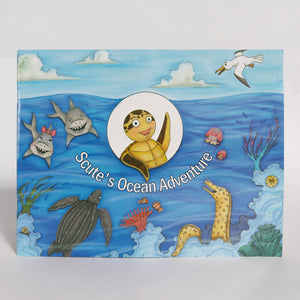 Scute's Ocean Adventure (Scute Approved Reading)
Authored and illustrated by Georgia Sea Turtle Center staff, Scute's Ocean Adventure tells the tale of a loggerhead sea turtle's journey from the nest out to the open ocean. Scute interacts with an array of coastal and marine characters, until an unfortunate event lands him in the helpful hands of Dr. Norton. Dr. Norton, the Georgia Sea Turtle Center's one and only veterinarian, helps Scute make a full recovery and returns him back to a life at sea.
The Scute Approved seal guarantees that a book:
is scientifically accurate, including text and illustrations.
is well written; the plot, setting, and characters are interesting and well-constructed.
is visually appealing; the illustrations are attractive and enhance the story telling process.
can be used to teach in cross-curricular subject areas (such as literacy or natural sciences).
has a message that moves students toward a better understanding of turtles and/or marine conservation
If you are not completely satisfied with your purchase, you may return the item within 14 days of receiving it for exchange or credit ONLY (excludes custom orders). Item must be in its original packaging and in perfect, unused condition. Sorry, shipping costs will not be refunded.