Where Should Turtle Be? (Scute Approved Reading)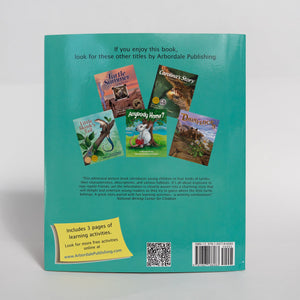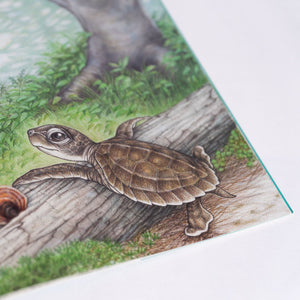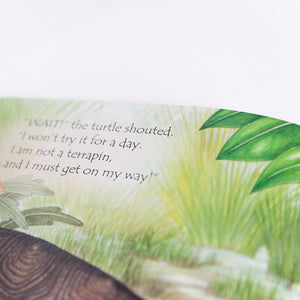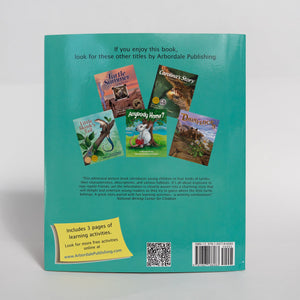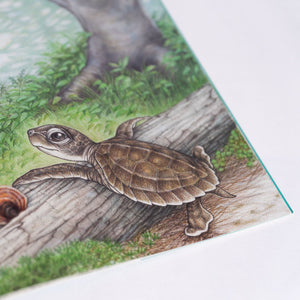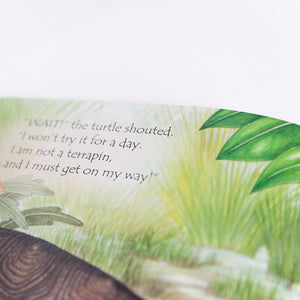 Where Should Turtle Be? (Scute Approved Reading)
Author: Susan Ring, Illustrator: Laurie Allen Klein
Interest Level: Lower Grades (Pre-K – 3rd)
Accelerated Reading Level: 4.2 (0.5 points)
Synopsis: A baby sea turtle emerges from his nest in the sand but, taking a wrong turn, finds himself in the woods. A friendly bear explains the life of a box turtle, but that information doesn't seem to apply to him—nor does that of a painted turtle at the pond or a terrapin in the salt marsh. Soon, improbably, transported "about a mile and a yard" by a fit of laughter, he finds himself back on the beach and makes his way to the sea. The satisfying rhythm and rhyme of the short verses make this a good choice for reading aloud. Children will sympathize with the little turtle, who listens politely to the advice of others, but follows his own heart in the end. Along the way, they'll also pick up some ideas about the habits and habitats of four types of turtles, ideas that will be reinforced and extended by the appended "Turtle Fun Facts" and two matching games.

 The Scute Approved seal guarantees that a book:
is scientifically accurate, including text and illustrations.
is well written; the plot, setting, and characters are interesting and well-constructed.
is visually appealing; the illustrations are attractive and enhance the story telling process.
can be used to teach in cross-curricular subject areas (such as literacy or natural sciences).
has a message that moves students toward a better understanding of turtles and/or marine conservation
If you are not completely satisfied with your purchase, you may return the item within 14 days of receiving it for exchange or credit ONLY (excludes custom orders). Item must be in its original packaging and in perfect, unused condition. Sorry, shipping costs will not be refunded.