Canoeing & Kayaking in Georgia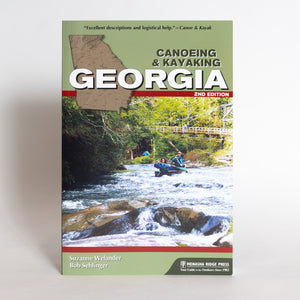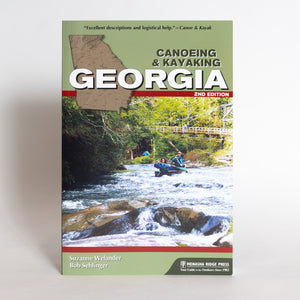 Canoeing & Kayaking in Georgia
Get the authoritative guide to the waterways of Georgia, offering thousands of miles of paddling.
Covering more than 3,700 miles of waterways, Canoeing & Kayaking Georgia is the definitive guide to Georgia's whitewater, smoothwater, and everything in between. This new edition describes the exhilarating restored whitewater course in Columbus and the headwaters of the upper Chattooga River. It also provides detailed information on Georgia's growing network of established Water Trails that actively welcome recreational paddlers throughout the state.
Now expanded to cover additional waterways in southwest Georgia―including Kinchafoonee, Muckalee, and Ichawaynochaway creeks―this book is the only one you need to figure out where to float, no matter what type of boat you paddle.
Book Features

New maps plus GPS coordinates

Updated river profiles, including additional sections for six rivers covered in previous editions

Detailed information on five new Class I and II creek destinations

Easy-to-reference descriptions of Georgia's developed Water Trails
If you are not completely satisfied with your purchase, you may return the item within 14 days of receiving it for exchange or credit ONLY (excludes custom orders). Item must be in its original packaging and in perfect, unused condition. Sorry, shipping costs will not be refunded.