Morgan: American Financier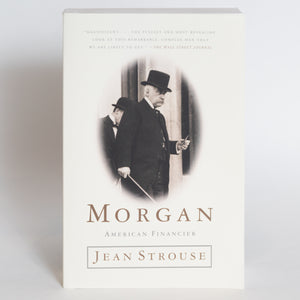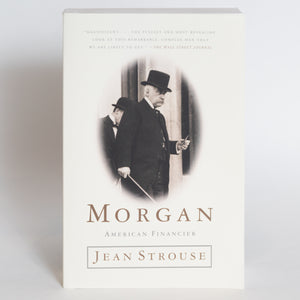 Morgan: American Financier
History has remembered J. Pierpont Morgan as a complex and contradictory figure, part robber baron and part patron saint. Now this magisterial biography, based extensively on new material, draws a definitive, full-scale portrait of Morgan's tumultuous life both in and out of the public eye. Morgan earned his reputation as "the Napoleon of Wall Street" by reorganizing the nation's railroads and creating some of its greatest industrial trusts, including General Electric and U.S. Steel. At a time when the United States had no Federal Reserve System, he appointed himself a one-man central bank. He had two wives, three yachts, four children, six houses, mistresses, and one of the finest art collections in America. In this extraordinary book, award-winning biographer Jean Strouse vividly portrays the financial colossus, the avid patron of the arts, and the entirely human character behind all the myths.
Brilliantly crafted, epic in scope, Morgan reveals a man we have never seen before, offering new insights on the culture, political struggles, and social conflicts of America's Gilded Age.
If you are not completely satisfied with your purchase, you may return the item within 14 days of receiving it for exchange or credit ONLY (excludes custom orders). Item must be in its original packaging and in perfect, unused condition. Sorry, shipping costs will not be refunded.